The term "Arthritis" relates to joint pain/disease as it generally causes swelling and tenderness in joints. The most common symptoms are rigidity and joint discomfort, which frequently worsen with age.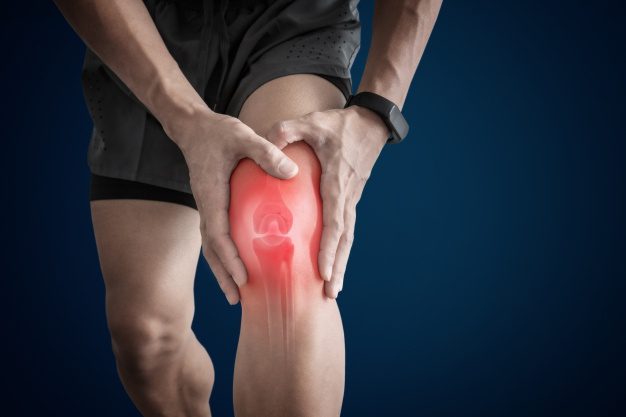 ArthritisTypes:
The umbrella word "arthritis" covers more than 100 distinct joint disorders. Among them, Rheumatoid Arthritis and Osteoarthritis are the most prevalent forms.
Osteoarthritis leads to the breakdown of cartilage, the firm, slick tissue covering the ends of bones where they come together to create a joint. 

Rheumatoid Arthritis is an auto-immune condition where the immune system unintentionally attacks the lining of the joints.
What causes pain to worsen in winter?
Although doctors haven't pinpointed the exact cause, some theories could explain why cold weather can worsen joint pain and stiffness.
When the barometric pressure drops, which happens to overwinter, tissues swell, building tension between joints and causing pain. 

Low temperatures may also thicken the synovial fluid, which acts as the joints' shock absorber, stiffening and increasing pain sensitivity.

The cold weather decreases blood flow to the hands and feet, intensifying arthritic discomfort.

Colder temperatures cause immense muscular spasms, which aggravate joint pain and stiffness.

Lastly, a drop in Vitamin D levels during winter causes weakening bones and joints, which might trigger Arthritis.
Ways to reduce Arthritis
 

pain in winter:

Winter need not be a season of resentment if you have Arthritis. Check out the suggestions that need to be followed in winter to manage pain. 
Exercising:
Thinking that exercising might worsen the pain is the biggest myth. It reduces discomfort, enhances energy, and also increases strength and flexibility. 
Staying Warm:
Heat can help deal with stiff joints as it improves blood flow and stimulates the skin receptors for pain tolerance. Example: Taking a warm shower, Using an electric blanket or feet and hand warmers, etc. 
Wear warm clothing:
Wear layers of clothing or thick cold clothing. Make sure always to protect your hands, knees, legs, and any other regions that are prone to pain.
Be Hydrated:
Staying hydrated allows you to be more active. Even mild dehydration may increase your pain sensitivity.
Intake of D-Vitamin Supplements:
Keeping vitamin D levels stable could reduce pain for people with Arthritis during the winter. Consulting a doctor to learn about the supplements available can assist in finding a solution.
Homoeopathy Treatment
Homoeopathic treatment for Arthritis is a safe and holistic method used to treat symptoms and improve overall health conditions. It is a natural form of treatment since the medicine is created based on the physical symptoms and emotional qualities shown by an individual. 
An individual's biological and psychological type is determined based on their symptoms. In homoeopathy, symptoms are viewed as the body's attempt to heal itself. Each symptom is carefully examined before the appropriate treatment is selected for each individual. 
The treatment with Homeopathy cures both minor and chronic issues without causing any negative effects. So it is considered an effective treatment for these complications.
Arthritis could be difficult to live with, and homeopathy treatment from Dr.Positive Homeopathy could be a life-changing decision. Consulting for an initial evaluation will be an initial step toward a pain-free life. 
Also Read  :  Rheumatoid Arthritis Homeopathy Treatment