Having Good health is a blessing. Homeopathy services are widely used in curing any acute or chronic diseases, with natural sources and are safe. Though with advancements in medical fields has helped in reducing the fatalities of few diseases like small pox, polio, tuberculosis but still we are grappling with many other health conditions. In the modern era, the increasing pollution, stress, lifestyle, have increased the incidence of lifestyle disorders like Diabetes, thyroid, pcod,  hypertension, psychosomatic disorders like psoriasis, allergies, arthritis etc are on rise. Antibiotic resistance, side effects of the modern medicine, is also a matter of concern to many. Homeopathy is a popular alternative treatment system. The medicines are absolutely safe, with no side effects, and can be used by people of age groups
What is Homeopathy?
Homeopathy is one of the most popular medical services obtained in treating ailments by stimulating the immune system to heal the disorders or diseases and strengthen the individual to be fit and healthy. The main idea of homeopathy is to fight against diseases by tracing the root cause of the disease with natural substances.
Homeopathy deals with an individual's lifestyle, medical history, personality, hereditary factors, and the family's past and present medical conditions. These details are essential in finding the origin of the disease, preventive measures, and precautions. They treat individuals uniquely even though the individual does not exhibit the same symptoms.
Benefits of Homeopathy
Most prefer to avail of homeopathy services as they are safe and can be taken as an alternative medicine for any disease or health disorder without any side effects. Check the space below to have an eye on the benefits of Homeopathy.
Boosts Immunity
Decreased Tendency to Fall ill
Natural, Safe, and Effective
No Side Effects
Cost-Effective
Addresses Stress & Anxiety
Reduces Frequently
Safe for all Age Groups
Hope the above mentioned points support the individual to get an idea about the benefits of having homeopathy services.
Homeopathy Treatment
Homeopathy offers excellent services to get relief from acute and chronic diseases, which might be gentle, rapid, and permanent. These practitioners find the root cause of the disease and treat them quickly without any complications and side effects.
Do Homeopathic Medicines Possess any Side Effects?
No, you should have an idea about homeopathic medicines and their healing properties
Medicines are prepared from all sources-plant, animal, minerals, metals but with these are highly dynamized. Hence the homeopathic services are non-toxic and can be used throughout your life to heal diseases without any side effects. Treatment from homeopathy experts is the best way to cure any disease without any hint of complications.
Constitutional Homeopathy
People who prefer to get treated with constitutional homeopathy improve the immune system  in a short period of time. Upon the prescribed time, the body starts developing immunity which supports healing many disorders. Meanwhile, people availing of constitutional homeopathy also have records for emergency treatment which might be acute or chronic.
Diseases Treated by Homeopathy
Homeopathy has treated numerous diseases such as Asthma, thyroid Depression, Allergies, Skin diseases, Hay Fever, and much more. These medicines are safe for all ages and are not gender-specific; even pregnant and lactating mothers can consume them safely and naturally. Homeopathy practices using constitutional services make individuals withstand any health disorders as they are packed with immunity boosters.
First Aid with Homeopathy
Homeopathy practices are the easiest ways to use as first aid to numerous health disorders physically and mentally.
As these practices are accessible and made of natural products, most people prefer to own homeopathy for easy and comfortable health
These medicines can be used for unexpected emergencies which may be risk-prone
Homeopathy can be also as first aid like injuries, small burns, and pains
In these situations, homeopathy services can boost your immunity to self-heal the disorders effectively.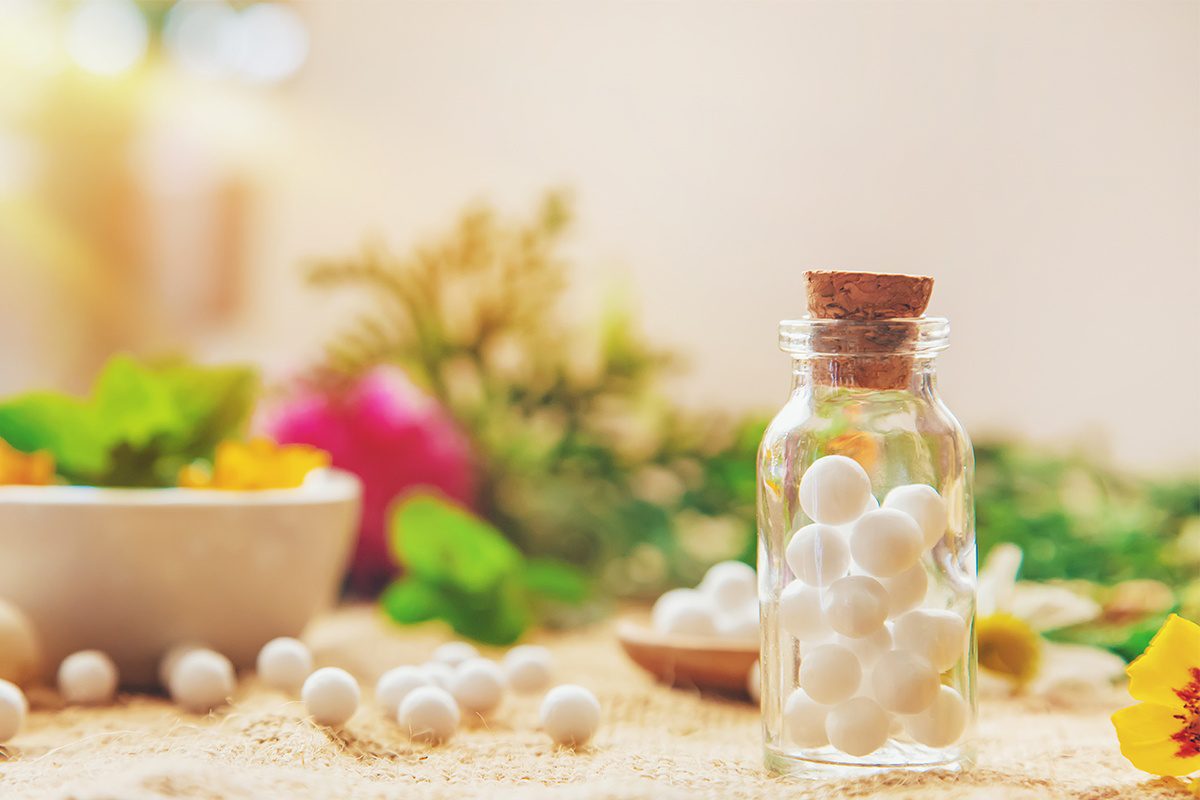 Exposure towards Homeopathy
Homeopathy services can alleviate individuals' health during seasonal diseases. Check the space below to get a complete idea:
Allergies
The allergies might be seasonal or due to exposure to pollens and dust-prone areas. The common symptoms include:
Running Nose
Itchy Eyes
Sneezing
Dullness
Watery Discharge of Mucus
Nasal Discharge Burns
Intense Itchiness
Headaches
Body Pains
Cough
Prolonged periods of cold may lead to Influenza, Migraine, and other types of headaches.
Selfcare for Women 
Selfcare for women is essential as they deal with multiple jobs at home and professionally too. Hence it is recommended to take care of themself to relax a bit. There is a saying that women are the queens of the residence despite being homemaking or professional. Due to additional responsibilities on their shoulders, women lack time to self-care for themselves. Visit us to get suggestions for all the health disorders such as menstrual cramps, PCOD/PCOS, bladder infections, pregnancy, vaginitis, and lactating.
Homeopathy – Immunity
Homeopathic practices boost the immunity of the individuals when taken for the long term. If the immunity is power-backed, the person won't get affected by diseases or other health disorders. Intake of immune-rich foods like citrus and other Vitamin C rich green veggies, eggs, and meat may improve the immune system functioning. The functioning of the immune system heals the disorders and makes a person confident to face any situation with a smile.
Conclusion
Homeopathy medication is one of the excellent therapies to treat any kind of disease without any side effects and further complications. Homeopathic care is safe and protected; hence, individuals can relish the fruits of joy in their daily routine. People tend to lead a comfortable life as it yields improvement in medicine.